Beschrijving
Support Material 3DGence ESM-10 
3DGence ESM-10 is a water-soluble support material used in 3D printing, dedicated to professional applications. This material is characterized by high chemical compatibility and adhesion to PEEK, PEKK, PC, ABS and FlexFill 98A.

ESM-10 is an excellent support material for 3D models with complex geometries where it is impossible or difficult to mechanically remove supports . Also, its features enable the support structure to be stable when working in a heated chamber, where the inner temperature may be higher than 80°C.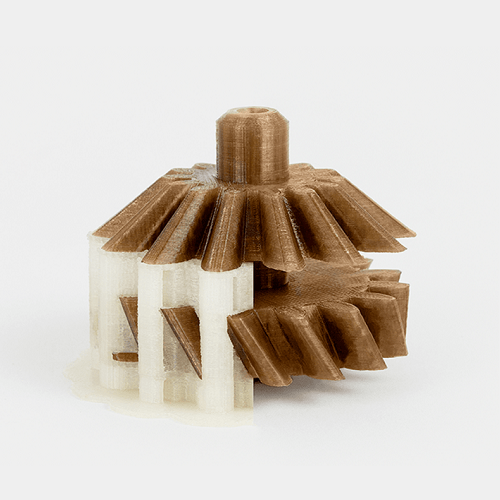 After printing, wait until the device cools down, and then remove the model from the heatbed.
For the automatization of the dissolving process, we recommend the use of a dedicated cleaning stations 3DGence SDS circulation tank, where ESM-10 can be automatically dissolve.
Dedicated chemical solvent should be poured into the circulation tank VXL Solve, which will dissolve the ESM-10 without damaging the model material.
Product code: MAKV-0000-0230-0000
Module

:

Material

:

ESM-10

Colour

:

Natural

Weight

:

0.75 kg

Diameter

:

1.75 mm

EAN

:

5908216294259

3DGence Certified Material Base

:

Yes
Do you have questions for the product?
If the information above is not sufficient for you, please send us your question. We will try to answer them.